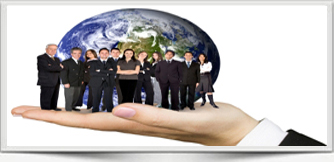 The Virtual Realty Group of Hawaii is a "state of the art" full service real estate brokerage operating in many states across the country, including Hawaii. We offer better support, benefits, features and 100% commission plans than most brokerages. If you are independently minded, can work on your own or from home, do not need to be told what to do, are not into the office meetings or office cheerleading, then we are the smartest choice for you.

We are a group of like-minded, tech-savvy (and a few tech timid), internet-driven real estate agents, brokers and attorneys all looking to do business a different way. Big offices, lop-sided commission splits and very little freedom are the same reasons we have all come together to form The Virtual Realty Group. With years of experience from several big name and smaller name brokerages, we have come up with a new way to do business. The best part of this is, we are now a multi-state, paperless, eco-friendly, mobile, internet-driven and agent-driven company. We are also one of the very few brokerages offering a training program for new agents fresh out of real estate school.

We have designed an Agent Virtual Backoffice system which includes every imaginable tool an agent could need including an in-house marketing department. From property brochures to farming cards to our paperless online transaction coordinator, our Agent Virtual Backoffice has everything at your fingertips to conduct your daily business from anywhere in the world. Need to order business cards or yard signs, got it. Need property brochures, farming or business cards, got it. Need listing or buyer presentation material, got it. Need a copy of your E&O insurance, got it. Need training videos, got it. We have taken everything out of the old "brick and mortar" office and put it in our Agent Virtual Backoffice and provided it all FREE to every one of our agents.

Our Principal Broker for Hawaii is Arden "Lynn" Aker. Lynn is originally from Portland Oregon and currently resides on Maui. She has over twenty five years of experience in Real Estate including buying, selling, property and real estate office management. Lynn holds several prestigious Real estate designations including the CRS and CRM designations. Lynn has been living on Maui for more than five years and has extensive knowledge of the real estate market. She has a thorough understanding of the State's permitting and contractual processes regarding Real Estate therefore can help transactions run smoothly and efficiently so that all parties involved feel confident and informed each step of the way. Her knowledge of the real estate market enabled her to complete several million dollars a year in sales.
Come join The Future of Real Estate Today and take your career to the next level. Work smarter, not harder. Contact us to learn more.
This page contains specific information regarding who we are. We are the Future of Real Estate Today and The Virtual Realty Group. We are the leader in virtual online real estate in many different states. We operate from coast to coast and Hawaii. We offer better benefits, tools and 100% commission plans for the independent-minded agent. All of our commission plans come standard with free E and O insurance, a free paperless transaction coordinator, a free personal lead generating website with IDX home search, free access to our in-house marketing and design department, the ability to be paid directly after a deal closes, an in-house escrow division, free virtual tours and single property websites and so much more. Check out all the tools, benefits, features and advantages we offer every agent with The Virtual Realty Group. 100% commission office, 100% commissions, virtual real estate, virtual real estate office, virtual broker, virtual realty, virtual office, 100% commission, the future of real estate, the future, earn 100% commission, virtual real estate brokerage, brokerages with 100% commission